Symposium Scientific and Music Faculty
SCIENTIFIC ORGANIZING COMMITTEE
Barrie Cassileth, PhD
Chief, Integrative Medicine Service, Laurance S. Rockefeller Chair in Integrative Medicine, Memorial Sloan Kettering Cancer Center, New York, NY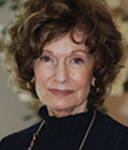 Dr. Barrie Cassileth has an extensive medical leadership career and is a foremost authority on complementary therapies and Integrative Medicine in oncology. Her work includes more than 170 publications in the medical literature, over 40 medical textbook chapters, and 22 books for physicians, patients and families. She was a founding member of the Advisory Council to the U.S. National Institutes of Health Office of Alternative Medicine, now the National Center for Complementary and Alternative Medicine, served previously on the National and the NY-NJ Regional Boards of the American Cancer Society, and on multiple national and international Committees. She is a staunch opponent of cancer quackery. She is Founding President of the Society for Integrative Oncology. Since joining Memorial Sloan Kettering Cancer Center in 1999, Dr. Cassileth has established prototypic research, education and clinical programs in Integrative Medicine. The department's two-pronged research effort includes studies to evaluate the ability of specific complementary therapies to reduce important symptoms associated with cancer and cancer treatments, where music therapy plays a vital role, and the investigation of botanicals for potential antitumor effects. Her most recent book, The Complete Guide to Complementary Therapies in Cancer Care: Essential information for patients, survivors and health professionals, was published in 2011.
---
Kamal R. Chémali, MD
Neurologist; Director, Sentara Neuromuscular and Autonomic Programs
Director, Sentara Center for Music and Medicine, Norfolk VA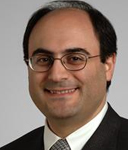 Kamal R. Chemali, MD is a neurologist who is board-certified in Psychiatry, Neurology, and Electrodiagnostic Medicine. He is also a conservatory-trained pianist, trained at the National Superior Music Conservatory of Beirut and the Cleveland Institute of Music. His interests are in autonomic disorders, inherited and demyelinating neuropathies, music and the brain research, and music therapy. He pioneered the use of infrared dynamic pupillometry in the diagnosis of neuropathies and myasthenia gravis. He has also developed a series of lectures, The Music and The BrainTM Conference-Concerts, exploring the impact of music on the nervous system and human physiology.
---
Suzanne Hanser, Ed.D., MT
Chair, Music Therapy, Berklee College of Music, Boston, MA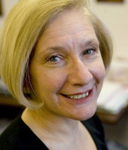 Suzanne B. Hanser, Ed.D. MT-BC is the founding chair of the Music Therapy Department at Berklee College of Music. She is Past President of both The World Federation of Music Therapy and the National Association for Music Therapy. Dr. Hanser is a music therapist at the Leonard P. Zakim Center for Integrated Therapies at Dana-Farber Cancer Institute. She has also served as lecturer in the Department of Social Medicine at Harvard Medical School. Dr. Hanser received a National Research Service Award from the National Institute on Aging and was a Senior Postdoctoral Fellow in Psychiatry at Stanford University School of Medicine. She has served as Program Director of the Alzheimer's Association, San Francisco Bay Area Chapter, and Chair of the Music Therapy Department at University of the Pacific. She received her music therapy training at The Florida State University and doctoral degree from Columbia University where she was a Fellow of the Center for the Behavioral Analysis of School Learning. Dr. Hanser is the author of Manage Your Stress and Pain through Music and The New Music Therapist's Handbook. She has published numerous book chapters and written articles in such diverse journals as Nursing Home Medicin,, Journal of Gerontology, Journal of Pediatric Oncology Nursing, Journal of Music Therapy, Psychosomatics, Pediatrics, Journal of the International Association of Music for the Handicapped, Arts in Psychotherapy and Music Therapy Perspectives, among others. She has served on the Scientific Advisory Board of the World Congress for Music Therapy and has presented at many international conferences. Recently, she was named by the Boston Globe as one of eleven "Bostonians Changing the World."
---
David Huron, PhD
Head, Cognitive and Systematic Musicology Laboratory, The Center for Cognitive Science and the School of Music, Ohio State University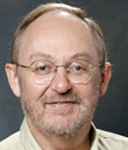 David Huron, PhD teaches and conducts research in the field of music cognition at the Ohio State University, where he heads the Cognitive and Systematic Musicology Laboratory in the School of Music and is affiliated with the Center for Cognitive Science. His work is focused on why music is so enjoyable. What precisely are music's mental attractions? His early research centered on the perceptual foundations of melody and voice-leading and he has also investigated sensory dissonance, musical similarity, and musical expectation. His work on expectation is chronicled in the book Sweet Anticipation: Music and the Psychology of Expectation published by MIT Press. His current research interests focus on better understanding how music evokes emotion. In 1999, I presented a series of six public lectures entitled Music and Mind: Foundations of Cognitive Musicology at the University of California, Berkeley. Whenever possible, Dr. Huron emphasizes cross-cultural comparisons in pursuing his research, involving the analysis of Native American, Chinese, Japanese, Hasidic, Balinese, Korean, and sub-Saharan African musics. He has also carried out fieldwork in Micronesia, where he has been collecting empirical data related to globalization and he studies Western music, with a special emphasis on the music of J.S. Bach.
---
Aniruddh Patel, PhD
The Esther J. Burnham Senior Fellow, The Neurosciences Institute, San Diego, CA and Associate Professor, Department of Psychology, Tufts University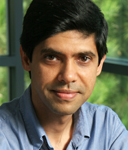 Dr. Aniruddh (Ani) Patel's research focuses on how the brain processes music and language, especially what the similarities and differences between the two reveal about each other and about the brain itself. He has pursued this topic with a variety of techniques, including brain imaging, acoustic analysis, cross-cultural studies, and comparative research with nonhuman animals. His work has been published in a wide range of scientific journals, and his scholarly book Music, Language, and the Brain won the 2008 Deems-Taylor Award from the American Society of Composers, Authors and Publishers (ASCAP). In 2009 he was awarded the Music Has Power Award from the Institute for Music and Neurologic Function in New York City. From 2009-2011 he served as president of the Society for Music Perception and Cognition. Dr. Patel received a bachelor's degree in biology from the University of Virginia and a Ph.D. in biology from Harvard University. He joined The Neurosciences Institute in 1997, where he is now the Esther J. Burnham Senior Fellow. Several of his public lectures have been recorded and can be seen on YouTube (e.g., 'Music and the Mind').
---
Isabelle Peretz, PhD
Université de Montréal, Montréal, Canada; Co-Director, International Laboratory for Brain, Music, and Sound Research (www.brams.org), The Montréal Neurologic Institute, McGill University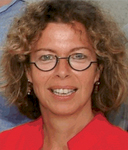 Isabelle Peretz, Ph.D., is Professor of Psychology and the holder of a Canada Research Chair in Neuro-cognition of Music. In 2005, she became the founding co-director of the International Laboratory for Brain, Music, and Sound research (BRAMS). Dr. Peretz is also the founding Editor-in-chief of Frontiers in Auditory Cognitive Neuroscience, the recipient of several awards, and a fellow of the Royal Society of Canada and of the American Psychological Association. She is renowned for her work on congenital and acquired musical disorders (amusia) and for pioneering the study of the biological foundations of music in general. Her research focuses on the musical potential of ordinary people, its neural correlates, its heritability and its specificity relative to language. She has published over 150 scientific papers on a variety of topics, ranging from perception, memory, and emotions to singing and now, dancing.
---
Michael Thaut, PhD
Professor of Music and Neuroscience, Scientific Director, The Center for Biomedical Research in Music, Colorado State University, Fort Collins, CO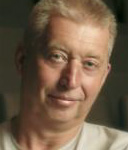 Dr. Michael Thaut is a leader in music and brain research, Chair of the Department of Music, and Scientific Director of Colorado State University's Center for Biomedical Research in Music. He was Director of the School of Arts at Colorado State from 2001-2010. From 2010-2012, he served as President and COO of the SRH University System in Germany. Dr. Thaut is President of the International Society of Clinical Neuromusicology and is a member of the Management Committee of the World Federation of Neurorehabilitation. The Society of Clinical Neuromusicology was founded by a prominent international group of neuroscientists, physicians, therapists and musicians to promote and support research in the neurobiology of music and applications to all forms of music learning, development and therapy. The society supports and advances applied brain research in music that is focused on medicine and rehabilitation, all forms of music education and music learning, and the benefits of music in childhood development. Dr. Thaut has led research programs focused on examining methods that could improve the rehabilitation process for stroke survivors. His research in music and rhythm and motor rehabilitation beginning in the early 1990s was the first to discover the impact of rhythm on the motor system and to establish its rehabilitative effects. His discoveries are now implemented as part of state of the art therapy for several neurologic disorders, including stroke and Parkinson's disease, among other disorders. Thaut received his master's and doctorate degrees in music from Michigan State University and is a graduate of the Mozarteum Music Conservatory in Salzburg, Austria. He received the National Research Award in 1993 and the National Service Award in 2001 from the American Music Therapy Association. As a former professional violinist in the classic and folk genre, he has recorded chamber and folk music in the United States and Germany and has extensively toured in Europe with folk bands and chamber groups.
---
Cheryl Willman, MD
Director and CEO, The Maurice and Marguerite Liberman Distinguished Chair in Cancer Research, University of New Mexico Cancer Center, Albuquerque, NM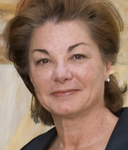 Cheryl L. Willman, MD is Director and CEO of the University of New Mexico Cancer Center and a Professor of Pathology and Medicine at the UNM School of Medicine where she holds the Maurice and Marguerite Liberman Distinguished Chair in Cancer Research. Dr. Willman received her B.A. in chemistry from St. Olaf College in Northfield, Minnesota and her M.D. in 1981 from The Mayo School of Medicine in Rochester, Minnesota. Awarded one of the first NIH Physician Scientist Awards in 1984, Dr. Willman is an internationally recognized leukemia researcher who has published more than 195 scientific articles and several books and reviews. She is one of the founders of the first NCI TARGET Project (www.target.cancer.gov) focused on the use of comprehensive genomic technologies and next generation sequencing to identify new mutations for targeted therapy in high risk leukemia, and, she leads a consortium of investigators from UNM, Sandia National Laboratories, and Children's Hospital Philadelphia focused on the development of targeted nanotherapeutics for cancer treatment. One of the nation's 66 National Cancer Institute (NCI)-Designated Centers and the official Cancer Center of New Mexico, the UNM Cancer Center's special features include the multiethnic populations that it serves, primarily Hispanic and American Indian, with unique cancer patterns and significant disparities, and, the integration of regional scientific strengths in engineering, drug discovery, nanotechnology, and imaging into the Center's research programs. Dr. Willman has developed healing programs in arts and music at the Center. As a member of the Board of Directors of the Santa Fe Chamber Music Festival, she has led the development of this Symposium.
---
Robert Zatorre, PhD
Director, International Laboratory for Brain, Music, and Sound Research (www.brams.org), The Montréal Neurologic Institute, McGill University, Montréal, Canada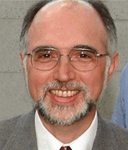 Dr. Zatorre is a cognitive neuroscientist whose research explores the functional and structural organization of the human brain using neuroimaging and behavioral methods. His principal interests relate to the neural substrate for auditory cognition, with special emphasis on two complex and characteristically human abilities: speech and music. He and his collaborators have published over 200 scientific papers on a variety of topics including pitch perception, musical imagery, absolute pitch, music and emotion, perception of auditory space, and brain plasticity in the blind and the deaf. In 2005 he was named holder of a James McGill chair in Neuroscience. In 2006 he became the founding co-director of the international laboratory for Brain, Music, and Sound research (BRAMS), a unique multi-university consortium with state-of-the art facilities dedicated to the cognitive neuroscience of music. Dr. Zatorre is also the founding Editor-in-chief of Frontiers in Auditory Cognitive Neuroscience. In 2011 he was awarded the IPSEN foundation prize in neuronal plasticity.
---
ADDITIONAL DISTINGUISHED FACULTY: SCIENTISTS AND MUSIC THERAPISTS
Josephine P. Briggs, M.D.
Director, National Center for Complementary and Alternative Medicine (NCCAM), National Institutes of Health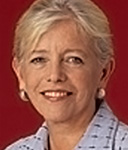 Dr. Josephine Briggs, an accomplished researcher and physician, is Director of the National Center for Complementary and Alternative Medicine. Dr. Briggs brings a focus on translational research to the study of complementary and integrative health practices to help build a fuller understanding of the usefulness and safety of these approaches.
Dr. Briggs received her A.B. cum laude in biology from Harvard-Radcliffe College and her M.D. from Harvard Medical School. She completed her residency training in internal medicine and nephrology at the Mount Sinai School of Medicine, New York, NY, where she was also chief resident in the Department of Internal Medicine and a fellow in clinical nephrology. She then held a research fellowship in physiology at Yale School of Medicine. Dr. Briggs was a research scientist for 7 years at the Physiology Institute at the University of Munich, Munich, Germany. In 1985, Dr. Briggs moved to the University of Michigan, Ann Arbor, MI, where she held several academic positions, including associate chair for research in the Department of Internal Medicine and professorships in the Division of Nephrology, Department of Internal Medicine and the Department of Physiology.
Dr. Briggs joined the National Institutes of Health (NIH) in 1997 as director of the Division of Kidney, Urologic, and Hematologic Diseases at the National Institute of Diabetes and Digestive and Kidney Diseases where she oversaw extramural research activities. While at NIDDK, she co-chaired an NIH Roadmap Committee on Translational Core Resources. In 2006, she accepted a position as senior scientific officer at the Howard Hughes Medical Institute.
Dr. Briggs' research interests include the renin-angiotensin system, diabetic nephropathy, circadian regulation of blood pressure, and the effect of antioxidants in kidney disease. She has published more than 175 research articles, book chapters, and scholarly publications. Dr. Briggs also has served on the editorial boards of several journals (including the Journal of Laboratory and Clinical Medicine, Seminars in Nephrology, and Hypertension) and was deputy editor for the Journal of Clinical Investigation. She is an elected member of the American Association of Physicians and the American Society of Clinical Investigation and a fellow of the American Association for the Advancement of Science. She is a recipient of many awards and prizes, including the Volhard Prize of the German Nephrological Society, the Alexander von Humboldt Scientific Exchange Award, and NIH Director's Awards for her role in the development of the Trans-NIH Type I Diabetes Strategic Plan and her leadership of the Trans-NIH Zebrafish committee. Dr. Briggs is also a member of the NIH Steering Committee, the senior most governing board at the NIH.
---
Pamela Heaton, PhD
Professor of Psychology, University of London, Expert in Music and Autism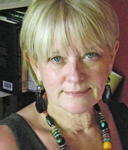 Pamela Heaton, PhD is a Professor at Goldsmiths College, University of London. She is a leading world expert on perception and cognition in autism and has published her research findings in many high-impact peer reviewed journals. She has a special interest in music in neurodevelopmental disorders and in 2002 she was awarded the British Psychological Society prize for outstanding doctoral research contributions to Psychology for her thesis on music and autism. She is frequently invited to speak at conferences and research events. Recent talks have been given at the Max Plank Institute in Leipzig, the Royal Society in London and the Music and Neurosciences conference in Montreal. She actively collaborates with researchers in the UK, Europe and North America and her research has been funded by the EU and the ESRC.
---
Petr Janata, PhD
UC Davis: Cognitive Neuroscientist; Department of Psychology and Center for Mind and Brain, University of California at Davis, Davis, CA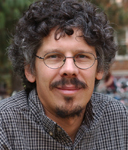 Petr Janata, PhD is on the faculty in the Psychology Department and Center for Mind and Brain at UC Davis. He received his B.A. from Reed College and his Ph.D. from the University of Oregon. After investigating song learning in songbirds as a post-doc at the University of Chicago, he resumed his music perception research at Dartmouth College. His projects have examined expectation, imagery, sensorimotor coupling, memory, and emotion processes in music. In 2010 he received a Fulbright Fellowship and a Guggenheim Fellowship to further his investigations of what music-evoked autobiographical memories tell us about the functional organization of the brain.
---
Holly Mentzer, BM, MM, MA
Memorial Sloan Kettering Cancer Center, Music Therapy Program
Integrative Medicine Service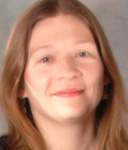 Holly Mentzer received her B.M. and M.M. degrees in flute at The Juilliard School of Music. After serving as Editor of Serious Music at Boosey & Hawkes, working with a prestigious catalogue of composers including John Adams, Elliott Carter, and Steve Reich, she received her M.A. in music therapy at New York University. She completed her adult practicum and internship at Memorial Sloan-Kettering Cancer Center (MSKCC), and also has worked with adults with HIV/AIDS at Schulman and Schachne Institute for Nursing and Rehabilitation. She is currently a music therapist at MSKCC, and is also working with children with developmental delays at HeartSong, a music and art therapy program in Westchester. Her interest in the challenges of clinical work with cancer patients with pre-existing psychiatric co-morbidities and developmental delays led her to an interest in researching this population in order to better understand the clinical needs of these patients that frequently have complicated hospitalizations. Also a versatile performer on early winds, strings, and harp, Ms. Mentzer has appeared with Infiorare, ARTEK, Polyhymnia, The Choir of St. Luke in the Fields, Early Music New York, and is the alto section leader at St. John's Episcopal Church in Larchmont, NY.
---
Timothy Ringgold, MT-BC
Director, Sonic Divinity Music Therapy Services, Orange, California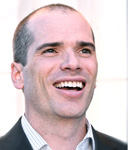 Board certified music therapist Timothy Ringgold is Director of Sonic Divinity Music Therapy Services in Orange, CA. His main focus currently is based at UC Irvine Medical Center with their Infusion Center and Palliative Care Team.
Timothy serves as a Regional Vice President of the American Music Therapy Association and is a regular presenter at both regional and national conferences. He has delivered numerous presentations on music therapy and has been invited to speak on music therapy at two upcoming TEDx events in Southern California in 2012. Timothy has earned certificates in NICU music therapy and HealthRHYTHMS Drum Circle Facilitation. Inaugural recipient of his region's New Professional Award in 2009, Timothy is a graduate of Chapman University where he served as President of the Student Music Therapy Association and received the Music Therapy Award and Guitar Award.
---
Gottfried Schlaug, MD, PhD
Director, Music and Neuroimaging Laboratory, Stroke Recovery Laboratory, and Division Chief, Cerebrovascular Diseases; Associate Professor of Neurology, Beth Israel Deaconess Medical Center and Harvard Medical School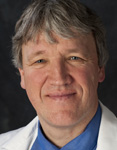 Dr. Gottfried Schlaug is an Associate Professor of Neurology at Harvard Medical School, Chief of the Division of Cerebrovascular Disorders, and Director of the Music, Neuroimaging and Stroke Recovery Laboratories at Beth Israel Deaconess Medical Center Beth Israel Deaconess Medical Center (BIDMC). His main research interests are centered on ways to examine, induce, and detect in-vivo brain plasticity in patients recovering from a stroke and in normal healthy subjects undergoing intense and long-time training of sensorimotor skills such as learning and playing a musical instrument. He is also studying the neural correlates of unique musical skills such as absolute pitch and auditory-motor disorders such as an inability to sing in tune (Tonedeafness) or to move to a particular beat (Beatdeafness). More recently he has combined his interests in music and the brain and his clinical work by developing innovative methods of auditory-motor training to enhance speech and motor functions in stroke patients and in children with developmental disorders. Dr. Schlaug has published over 200 peer-reviewed manuscripts and more than 20 book chapters together with his lab members and collaborators. His research work is supported by grants from the NIH, NSF, Autism Speaks, and private foundations.
---
Concetta Tomaino, DA, MT-BC, LCAT
Pioneer in Field of Music Therapy for Stroke Patients. Founder and Executive Director Institute for Music and Neurologic Function, Beth Abraham Family of Health Services, New York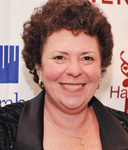 Dr. Concetta Tomaino is the Executive Director and co-founder of the Institute for Music and Neurologic Function and Senior Vice President for Music Therapy at Beth Abraham Family of Health Services, where she has worked since 1980. She graduated from SUNY at Stony Brook with a BA in Music Performance in 1976 (her instrument is the trumpet), a minor in psychology and sciences, and a commitment to the emerging field of music therapy. She received the Masters and Doctor of Arts in Music Therapy from New York University. Dr. Tomaino is internationally known for her research in the clinical applications of music and neurologic rehabilitation. She has lectured on music therapy throughout the United States and in, Argentina, Australia, South Africa, Italy, England, and Canada. She is past president of the American Association for Music Therapy and received the Award of Accomplishment from Music Therapists for Peace at the United Nations. In 1999 she received a Touchstone Award from "Women in Music" for her visionary spirit. In 2004 she received the Music has Power Award from the IMNF and the Zella Bronfman Butler Award which is given by the UJA-Federation of New York in partnership with the J.E. and Z.B. Butler Foundation to professionals in the UJA-Federation agency network for their outstanding work on behalf of individuals with physical, developmental, or learning disabilities. She was honored with the 2010 Professional Practice Award from the American Association for Music Therapy and also as one of "Three Wise Women" by the National Organization of Italian American Women. Her work has been featured in national programs including 48 Hours and 60 Minutes; in international programs including the BBC; and in books on health and healing, including A Matter of Dignity, by Andrew Potok; The Mozart Effect, by Don Campbell; Age Protectors (Rodale Press); Sounds of Healing, by Mitchell Gaynor, M.D; and An Anthropologist on Mars, by Oliver Sacks, M.D. Dr. Sacks book Musicophilia is dedicated to her. Dr. Tomaino is on the faculty of the Albert Einstein College of Medicine, the ATTP II team of the National Parkinson's Foundation and the New York State Geriatric Education Consortium. Dr. Tomaino is a founding board member of the International Association for Music and Medicine. She has been a Super Panelist for the GRAMMY in the Schools program and has served on the Certification Board of Music Therapists, the Journal of Music Therapy, and on the advisory boards for the Center for Alternative Research at the Kessler Institute, and the International Journal of Arts Medicine.
---
Laurel Trainor, PhD
Professor, Department of Psychology, Neuroscience and Behaviour at McMaster University; Research Scientist: Rotman Research Institute at Baycrest Hospital, Toronto; and Director of the McMaster Institute for Music and the Mind, McMaster University, Hamilton, Ontario, Canada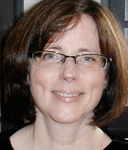 Laurel Trainor, PhD is a Professor in the Department of Psychology, Neuroscience and Behaviour at McMaster University, a Research Scientist at the Rotman Research Institute at Baycrest Hospital, Toronto, and the Director of the McMaster Institute for Music and the Mind. She has published over 100 research articles and book chapters on the neuroscience of auditory development and the perception of music in journals including Science, Nature, Journal of Neuroscience, Signal Processing and Psychological Science. She is a fellow of the Association for Psychological Science, and an Innovator of Distinction. She holds major grants from the Canadian Foundation for Innovation, The Canadian Institutes of Health Research, the Natural Science and Engineering Research Council of Canada, the Social Science Research Council of Canada and the Grammy Foundation. She has given invited keynote addresses at many major academic conferences, including the Society for Music Perception and Cognition, Multidisciplinary Research in Music Pedagogy, and the North American Society for the Psychology of Sport and Physical Activity. Her research has a high media profile, having been ranked by Cormex in the Top 30 Most Frequently-Used Academic Experts in Canada. Several of her studies have been rated as top 10 papers by the Centre of Excellence for Early Childhood Development. In 2008, Laurel was awarded a grant from the Grammy Foundation to study the effects of early music programs with infants and parents in high-risk populations. Laurel is the founding director of the McMaster Institute for Music and the Mind, a multidisciplinary group of researchers whose mandate is to promote the scientific study of music, to promote music education, and to engage the community. This group has recently received a $6 million grant from the Canada Foundation for Innovation and partners to build cutting edge laboratories to study music performance and performer-audience interactions. Laurel also has a Bachelor of Music Performance from the University of Toronto, likes playing chamber music, and is currently principal flute of Symphony Hamilton.
---
Lisa Wong, MD
President, Longwood Symphony Orchestra
Dr. Lisa Wong is a pediatrician, musician, and author dedicated to the healing arts of music and medicine. She has been a pediatrician at Milton Pediatric Associates for the 25 years and is a clinical instructor in Pediatrics at Harvard Medical School. In April 2012, she published her first book, Scales to Scalpels: Doctors who practice the healing arts of Music and Medicine, in collaboration with writer Robert Viagas.
For twenty years, Dr. Wong served as President of Longwood Symphony Orchestra, a Boston-based orchestra made up primarily of highly trained musicians who are also health care professionals. The orchestra's "Healing Art of Music Program"; raises awareness and funds for medical nonprofits in the community.  In addition, LSO musicians participate in monthly "LSO on Call" performances in hospitals and hospices throughout greater Boston.
Access to education and the arts are important determinants of health. Dr. Wong is deeply devoted to music education; she has served on the boards of several art education organizations and has a deep interest in Venezuela's El Sistema program and Sistema-inspired programs in the U.S.
Dr. Wong serves on the Board of the Massachusetts Cultural Council, a state agency. She is married to violinist Lynn Chang, and has two grown children, who are also musicians.
---
ADDITIONAL DISTINGUISHED FACULTY: MUSICIANS AND COMPOSERS
Marc Neikrug, Artistic Director, Santa Fe Chamber Music Festival; Piano, Composer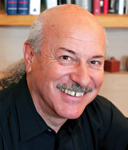 Marc Neikrug is a unique and multi-faceted artist. While he is primarily a composer, he has also been active as a pianist, conductor, and director of festivals. His compositions have been commissioned and performed by major festivals, orchestras and opera houses worldwide. Performers have included Pinchas Zukerman, James Galway, Alan Gilbert, Christoph Eschenbach, Christoph von Dohnányi, Loren Maazel, Zubin Mehta, David Zinman, Leonard Slatkin, Oliver Knussen, Lawrence Foster and actors Maximilian Schell and John Turturro. Works have been performed by the New York, Buffalo and Los Angeles Philharmonics, as well as the symphonies of Cleveland, Cincinnati, Atlanta, Pittsburgh, Dallas, Houston, Minnesota, Phoenix, New Mexico, Utah, St. Louis and the National Symphony. Performances abroad have been with the BBC London, Halle, English Chamber Orchestra, London Sinfonietta, Frankfort Radio, Budapest Festival Orchestra, Liege, Barcelona, Zurich, Berlin Radio, ORTF Vienna, Israel Chamber Orchestra and opera houses in Hamburg, Berlin, Oslo, Stockholm and Frankfurt. Festival performance's include Aldeburgh, London's South Bank, Zurich, Berlin, Schleswig-Holstein, Frankfurt, Israel, Tokyo's Music Today, Melbourne (Australia), Aspen, Tanglewood, Marlboro, Hollywood Bowl and Ravinia.
Of particular note are two works for the theater, Through Roses and Los Alamos. Through Roses, music and text by Marc Neikrug, has been produced in eleven languages in fifteen countries and heard over five hundred times. It was produced as a CD twice, for Deutsche Grammophon and Enja. It has been made into two films, a documentary by Christopher Nupen, which won prizes in the Besancon and New York film festivals, and a feature film by Jurgen Flimm, starring Maximilian Schell, which was presented in the Berlin Film Festival. Notable performances were at the opening of the largest international conference on the Holocaust in Oxford, England in 2002 and on the former site of Munich's largest synagogue on Kristallnacht 2001. A copy of the feature film is housed permanently at Yad Vashem in Jerusalem. Los Alamos was the first opera commissioned by an American composer by the Deutsche Oper Berlin. It is an anti-nuclear opera with music, story and libretto by Mr. Neikrug. It presents 2000 years of the Los Alamos site, from ancient Pueblo Indian time into the future. The premiere took place as part of the Berlin Festival in 1988, a year in which Berlin was the Cultural Capital of Europe. The American premiere was at the Aspen Music Festival when Mr. Neikrug was composer-in-residence.
As a pianist, Marc Neikrug has performed worldwide for four decades. He performed with Pinchas Zukerman in recitals for 35 years. They appeared regularly at the major festivals and concert halls in North and South America, Eastern and Western Europe and Asia. They have recorded most of the violin and piano literature for CBS, Phillips and BMG. Mr. Neikrug has conducted many performances of his works with the Pittsburgh, Utah and Melbourne symphonies and in Zurich, Liege and Frankfurt. As an artistic leader, Mr. Neikrug spent seven years as composer-in-residence with the St. Paul Chamber Orchestra during which time the orchestra received three ASCAP awards for adventuresome programming. He conceived of and directed Melbourne Summer Music, a month-long festival in Australia during the late 80's and early 90's. Since 1998, he has been artistic director of the Santa Fe Chamber Music Festival, which has risen to the forefront of chamber music festivals worldwide. He has also consulted on artistic planning with the National Arts Centre in Ottawa, Canada.
Mr. Neikrug is married to Dolly Naranjo, a highly regarded Pueblo potter, and lives in New Mexico close to his five grandchildren.
---
Alan Gilbert, Music Director, New York Philharmonic; Conductor, Violin, Viola;
2012 Santa Fe Chamber Music Festival Artist in Residence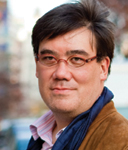 New York Philharmonic Music Director Alan Gilbert, The Yoko Nagae Ceschina Chair, began his tenure in September 2009, launching what New York magazine called "a fresh future for the Philharmonic." His creative approach to programming combines works in fresh and innovative ways, and he has developed artistic partnerships, including the positions of The Marie-Josée Kravis Composer-in-Residence and The Mary and James G. Wallach Artist-in-Residence; an annual three-week festival; and CONTACT!, the new-music series. The first native New Yorker to hold the post, he has sought to make the Orchestra a point of civic pride for the city as well as for the country.
During the 2011-12 season Alan Gilbert conducts world premieres, three Mahler symphonies, a residency at London's Barbican Centre, tours to Europe and California, and a season-concluding exploration of space that features Stockhausen's theatrical immersion, Gruppen, to be given at the Park Avenue Armory. He also made his Philharmonic debut as soloist when he joined Frank Peter Zimmermann in J.S. Bach's Concerto for Two Violins in October 2011. Highlights of the previous season included two tours of European musical capitals, Carnegie Hall's 120th Anniversary Concert, and an acclaimed production of Janáček's The Cunning Little Vixen, hailed by The Washington Post, as "another victory," building on 2010's wildly successful staging of Ligeti's Le Grand Macabre, which The New York Times called "an instant Philharmonic milestone."
Other highlights of Mr. Gilbert's inaugural season included the Asian Horizons tour in October 2009, which included the Orchestra's Vietnam debut at the historic Hanoi Opera House; the EUROPE/WINTER 2010 tour; world premieres; and chamber performances as violinist and violist with Philharmonic musicians. In September 2011 Alan Gilbert became Director of Conducting and Orchestral Studies at The Juilliard School, where he is also the first to hold the William Schuman Chair in Musical Studies. He is Conductor Laureate of the Royal Stockholm Philharmonic Orchestra and Principal Guest Conductor of Hamburg's NDR Symphony Orchestra; he regularly conducts leading orchestras in the U.S. and abroad. His 2011-12 season engagements include appearances with the Munich Philharmonic, San Francisco Symphony, Cleveland Orchestra, Orchestre Philharmonique de Radio France, Royal Swedish Opera, and the Royal Stockholm Philharmonic.
Alan Gilbert made his acclaimed Metropolitan Opera debut in November 2008 leading John Adams's Doctor Atomic. His recordings have been nominated for Grammy Awards, and his recording of Mahler's Symphony No. 9 received top honors from the Chicago Tribune and Gramophone magazine. Mr. Gilbert studied at Harvard University, The Curtis Institute of Music, and The Juilliard School, and served as the assistant conductor of The Cleveland Orchestra (1995-97). In May 2010 he received an Honorary Doctor of Music from The Curtis Institute of Music.
---
Adrian Anantawan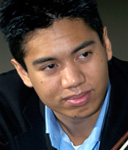 Born of Thai-Chinese ethnicity, Adrian Anantawan began the violin at nine and has since established himself as "a rising star in classical music" (Globe and Mail). In 2001, he was accepted into the Curtis Institute of Music and completed his bachelor degree under the tutelage of Ida Kavafian and Yumi Ninomiya Scott. During past summers, he also studied with Pinchas Zukerman as part of the NAC Young Artists Program in Ottawa and Itzhak Perlman at Shelter Island, NY. He also holds a Masters Degree from Yale University, studying with Peter Oundjian.
Adrian has performed extensively in Canada as a soloist with the Orchestras of Toronto, Nova Scotia, Winnipeg, Saskatoon, Montreal, Edmonton and Vancouver. He has also presented feature recitals at the Aspen Music Festival, Weill Recital Hall at Carnegie Hall and the White House. His proudest moments have included performances for the late Christopher Reeve and Pope John Paul II. He has also represented Canada as a cultural ambassador in the 2006 Athens Olympics, and was a feature performer at the Vancouver 2010 Winter Olympics Opening Ceremonies. His 2010/2011 includes collaboration with violinist Anne-Sophie Mutter as part of a ten-city European tour, with performances in the United States and Canada. In 2006, he was nominated for a Juno for his work on the children's album, "A Butterfly in Time" (Marco Polo Records) and is a 2009 inductee into the Terry Fox Hall of Fame. Other honors include winning the Rosemary Kennedy International Competition and the CBC Galaxie Award.
Adrian is a key proponent of the disabled arts, as he was born without a right hand. He is a national spokesperson for the War Amps of Canada, and the Holland Bloorview Kids Rehab Center. Active within Canadian media, his documentary "Adrian Anantawan: The Story Behind the Notes" is currently being broadcast across the country by the Canadian Broadcasting Corporation (CBC). Active within his community, Adrian helped to create the Virtual Chamber Music Initiative at the Holland Bloorview Kids Rehab Centre. The cross-collaborative project brings researchers, musicians, doctors and educators together to develop adaptive musical instruments capable of being played by young person with disabilities within a chamber music setting. Currently in its second year, the initiative has helped transform the lives of children with Cerebral Palsy, Spinal Muscular Atrophy and Rett Syndrome. The project will end with a performance of the VMI with the Montreal Chamber Orchestra in November, 2011.
---
Inon Barnatan, piano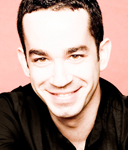 Pianist Inon Barnatan is rapidly gaining international recognition for his poetic and passionate music making, communicative performances and engaging programming. Since moving to the United States in 2006, he has quickly made his mark in debuts with the Cleveland, San Francisco and Houston symphony orchestras, performing at New York's Carnegie Hall, 92nd Street Y, Metropolitan Museum and Lincoln Center's Alice Tully Hall, touring throughout the United States and appearing at the festivals of Aspen, Vail, Music@Menlo, Santa Fe and Spoleto USA. His flourishing career has taken him to some of Europe's most illustrious venues, including the Royal Festival, Queen Elizabeth and Wigmore halls in London, the Concertgebouw in Amsterdam, Salla Verdi in Milan, Musikverein in Vienna and Salle Gaveau in Paris, as well as the Delft, Lanaudière and Verbier festivals. In 2009, he was awarded an Avery Fisher Career Grant, one of the most prestigious prizes in classical music.
In 2011, Barnatan was in residence at Spoleto Festival USA before making his Philadelphia Orchestra in Vail, Colorado, performing chamber music at Music@Menlo and playing a solo recital at the Aspen Music Festival. Highlights of his 2010-2011 season include his return to the Houston Symphony Orchestra, with whom he made his American concerto debut in 2007, debuts with Deutsches Symphonie-Orchester Berlin, Amsterdam Sinfonietta and the Academy of St. Martin in the Fields as conductor and pianist, as well as recitals at the Concertgebouw, Chicago and Vancouver. In New York City he performed at Carnegie Hall's Zankel Hall and with the Chamber Music Society of Lincoln Center at Alice Tully Hall. London's Wigmore Hall is a featured date with frequent chamber music partner Alisa Weilerstein, as is the Concertgebouw with Sir Roger Moore and violinists Janine Jansen and Julian Rachlin. This past season Barnatan returned to the San Francisco Symphony, debuted with the Cleveland Orchestra at the Blossom Music Festival and curated a festival of Schubert's late solo piano, songs and chamber music works for the Chamber Music Society of Lincoln Center. The Schubert project has been acclaimed at the Concertgebouw, the Festival de México and at the Library of Congress. Other recent recital highlights include the Metropolitan Museum of Art in New York, the Louvre Auditorium in Paris, the "Rising Stars" series at the Ravinia Festival in Chicago and the Gilmore Festival in Michigan.
As a concert soloist, Barnatan has appeared with the Israel Philharmonic Orchestra, Netherlands Chamber Orchestra, Orchestre de la Suisse Romande, Shanghai Symphony Orchestra, Jerusalem Symphony Orchestra, Porto Symphony, London Soloists Chamber Orchestra, Orchestra of New Europe, Winnipeg Symphony, Haifa Symphony, Israel Chamber and Jerusalem Chamber orchestras, with such conductors as Lawrence Foster, Philippe Entremont, Nir Kabaretti, James Gaffigan, Rossen Milanov and Kynan Johns. An avid chamber musician, Barnatan completed three seasons as a member of the Chamber Music Society of Lincoln Center's CMS Two. He participated in the Society's first iTunes digital download, released by Deutsche Grammophon. Other chamber music performances include the complete Beethoven piano and violin sonatas at the Concertgebouw with violinist Liza Ferschtman, the Bergen International Festival in Norway, the Vancouver Chamber Music Festival, the Delft and Verbier festivals and the Lyon Musicades. Barnatan has collaborated with such musicians as the Jerusalem String Quartet, Cho-Liang Lin, Miriam Fried, Gary Hoffman, Ralph Kirshbaum, Martin Fröst and Paul Neubauer. He received the prestigious Andrew Wolf Chamber Music Prize in Rockport, awarded every two years to an exceptional chamber music pianist.
Barnatan's debut CD of Schubert piano works was released on Bridge Records and greeted enthusiastically. London's Evening Standard wrote: "The young, Israeli-born pianist Inon Barnatan is a true poet of the keyboard: refined, searching, unfailingly communicative…This is musicianship of the highest caliber." Gramophone recommended the recording in its November 2006 award issue, calling Barnatan "a born Schubertian" and praising the CD's "sensitivity, poise and focus." His second CD of works for piano and violin by Beethoven and Schubert with violinist Liza Ferschtman also won many accolades, and was described by All Music Guide as "a magical listening experience." Barnatan has appeared on many radio and television stations throughout the U.S., Europe, Asia and Israel.
Passionate about contemporary music, Barnatan regularly commissions and performs music by living composers. He has played works by Kaija Saariaho, George Crumb, Judith Weir, Avner Dorman, Thomas Adès, George Benjamin and others. Born in Tel Aviv in 1979, Inon Barnatan started playing the piano at the age of three. He made his orchestral debut at eleven and studied with Professor Victor Derevianko. In 1997, he moved to London to study at the Royal Academy of Music with Maria Curcio (a student of the legendary Arthur Schnabel) and Christopher Elton, and Leon Fleisher was an influential mentor. In 2006, Barnatan moved to New York City, where he resides today.
---
Prisca Benoit, piano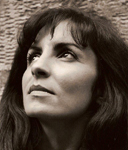 Prisca Benoit is a French pianist praised for her "intense and powerful sound," and for a "refined pianistic touch that brings-out a range of countless colors." The combination of a wild temperament and a rare sensitivity reveal her charismatic personality, which creates a special and unique interpretation.
Following graduation with honors from Conservatoire National Supérieur de Musique of Paris, she continued her studies at Indiana University in Bloomington.
Prisca Benoit is a laureate of international competitions such as Alfred Cortot in Milan in 1981, Maria Callas in Athens in 1990 and Dublin in 1991. Since then, she has performed with great orchestras including Bordeaux-Acquitaine, Capitole de Toulouse, New Japan Philharmonic, National Symphonic Orchestra of Dublin, in venues such as Salle Pleyel, Théâtre du Chatelet in Paris, Théâtre de la Monnaie in Brussels and the Lincoln Center in New York. Her concerts have been broadcasted by France-Musique and Radio Classique. Her solo discography of Mozart's piano works and Scarlatti's Sonatas were highly praised by critics in France and abroad.
Her chamber music partnerships resulted in the release of several CDs including Brahms Piano Quartets and Quintet, Brahms Violin Sonatas and a series of Waltzes for two pianos.
In addition to an active performance schedule, Prisca Benoit enjoys a successful academic career, teaching at the Conservatoire Supérieur de Musique of Paris. She is regularly invited to give master classes at international academies, such as Nice, Courchevel, Sardinia, Prades, Biarritz, and throughout the world, from the US to Korea, the Middle-East to South America. Constantly looking for pedagogical innovation, Prisca Benoit incorporated the principles of "haptonomy," a paramedical specialty, into her piano teaching.
Since 2008, Prisca Benoit collaborates with neurologist Kamal Chémali, co-founder of the Cleveland Clinic Arts and Medicine Institute and Director of the Sentara Center for Music and Medicine, of which she is the Artist-in-Residence. Their active engagement in researching the relation between music and medicine resulted in the organization of many artistic and scientific concert-lectures on the topic of "Music and the Brain." These events are drawing great attention and interest of musicians and scientists alike, on five continents.
---
Lynn Gorman DeVelder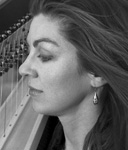 Lynn Gorman DeVelder is currently a resident of New Mexico and performs regularly with several ensembles including Santa Fe Pro Musica, El Paso Symphony Orchestra, El Paso Oepra, De Profundis, Quintessence: Choral Artists of the Southwest and Polyphony: Voices of New Mexico. She has been a featured chamber musician for the Placitas Artist Series, the Presidential Chamber Music Series at Macey Center and Music in Corrales. Ms. Gorman DeVelder was harpist for "The President's Own" U.S. Marine Band in Washington, DC from 1998 to 2003. She is an active teacher and has been on the faculty for the Masterworks Performing Arts Festival.
---
Tara Helen O'Connor, flute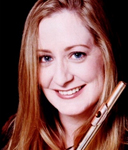 Flutist Tara Helen O'Connor is a charismatic performer sought after for her unusual artistic depth, brilliant technique and colorful tone in music of every era. A current artist member of the Chamber Music Society of Lincoln Center, Tara is a member of the woodwind quintet WINDSCAPE, the 1995 Naumburg Award-winning New Millennium Ensemble, Talea Ensemble and is the flute soloist of the world renowned Bach Aria Group. Tara performs regularly with the Chamber Music Society of Lincoln Center, Santa Fe Chamber Music Festival, Spoleto USA, Chamber Music Northwest and Music from Angel Fire. A 2001 Avery Fisher Career Grant recipient and two time Grammy nominee, Tara has appeared on A&E's "Breakfast for the Arts" and Live from Lincoln Center. She has recorded for Deutsche Grammophon, EMI Classics, Koch International and Bridge Records. This season's highlights include performances of the Art of the Fugue with the Orion String Quartet and WINDSCAPE in Detroit, Virginia, and the Kennedy Center, a concerto with the New York String Orchestra at Carnegie Hall under Jaime Laredo, a trip to Spain with Andalusian Dogs and Dawn Upshaw performing Golijov's Ayre, a collaboration with guitarist Elliott Fisk at the 92nd Street Y. Tara is professor of flute at the Purchase College Conservatory of Music, Bard College Conservatory of Music, Manhattan School of Music Contemporary music Program and teaches summer master classes at the Banff Centre in Canada. An avid photographer, she has photo credits in Time Out, Strad and Chamber Music America magazines. Tara lives with her violinist husband, Daniel Phillips, on Manhattan's Upper West Side.
---
Michael Rusinek, Clarinet – Pittsburgh Symphony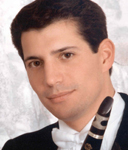 Michael Rusinek joined the Pittsburgh Symphony Orchestra in the fall of 1998 as Principal Clarinet. Born in Toronto, his early studied were with Avrahm Galper at the Royal Conservatory of Music. He later attended The Curtis Institute of Music in Philadelphia. Upon graduation, he was appointed by Mstislav Rostropovich to the post of Assistant Principal Clarinet with the National Symphony Orchestra in Washington DC. In addition to his position in the Pittsburgh Symphony, he has performed as Principal Clarinet with the orchestras of Philadelphia and The Royal Concertgebouw in Amsterdam.
Rusinek has performed as a soloist with many orchestras and as a recitalist across Canada, on CBC Radio, and throughout the United States and Israel, including appearances with the Toronto Symphony, Belgrade Philharmonic, Royal Conservatory of Music Orchestra, and the Symphony Orchestra of The Curtis Institute of Music. He has been heard as soloist with the Pittsburgh Symphony many times, and in the 2007-2008 premiered a new concerto by composer Alan Fletcher, commissioned by the Pittsburgh Symphony.
In 1985, Rusinek was awarded the grand prize in the International Clarinet Society competition, and was a prizewinner in the Belgrade International Clarinet Competition. He has participated in numerous music festivals around the world, including the Tanglewood Music Festival, the Festival of Sound in Parry Sound, the Portland Chamber Music Festival, and Music in the Vineyards in Napa Valley. He can also be heard regularly at the Festival de Musique in St. Barth's, as well as at the Grand Teton, Santa Fe Chamber, and Aspen music festivals. He has performed at the Marlboro Music Festival, and toured with the acclaimed Musicians from Marlboro.
Rusinek was recently featured on the Sony label celebrating Marlboro's 50th anniversary. In the summer of 2000, he performed as Principal Clarinet in the Super World Orchestra, an ensemble comprised of musicians from orchestras around the world. Dedicated to teaching, he has led master classes around the country, including at The Curtis Institute, the Manhattan School of Music, and the New World Symphony. He served on the faculty of the Canton International Summer Music in Canton, China for its inaugural season, and returns often to play and teach in Tianjin and Beijing. He has also served on the faculty of Instrumenta Verano in Mexico. He is currently on faculty at the School of Music at Carnegie Mellon University. When he is not performing or teaching, you may often find him on the golf course, or playing hockey in a non-contact league.
---
Harvey de Souza, violin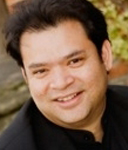 Harvey de Souza is a native of Bombay, India, and began musical studies at the age of four with his father. He was awarded a scholarship to attend the Yehudi Menuhin School in England. He has performed extensively throughout Europe, the U.S., China and India. He was a member of the Vellinger String Quartet from 1993-1999, and since 1999 also has been a member of the Academy of St. Martin in the Fields.
---
Arnold Steinhardt, violin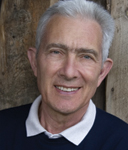 Arnold Steinhardt was born in Los Angeles, receiving his early training from Karl Moldrem, Peter Meremblum, and Toscha Seidel and making his solo debut with the Los Angeles Philharmonic Orchestra at age fourteen. He continued his studies with Ivan Galamian at the Curtis Institute of Music and with Joseph Szigeti in Switzerland in 1962 under the sponsorship of George Szell. Winner of the Philadelphia Youth Competition in 1957, the 1958 Leventritt Award, and Bronze Medallist in the Queen Elizabeth International Violin Competition in 1963, Mr. Steinhardt has appeared throughout North America and Europe as a recitalist and soloist with orchestras including the New York Philharmonic, Detroit Symphony, and the Cleveland Orchestra, among others. Mr. Steinhardt is first violinist and a founding member (1964) of the internationally acclaimed Guarneri String Quartet with which he has made innumerable tours across the globe and recorded dozens of albums for RCA Victor, Philips, Arabesque and Surrounded By Entertainment. The quartet retired in 2009. He is professor of violin and chamber music at Colburn Music School, the University of Maryland, Bard College, and the Curtis Institute of Music.
Arnold Steinhardt has written two books: Indivisible by Four: A String Quartet in Pursuit of Harmony (Farrar, Straus and Giroux, 1998); and Violin Dreams (Houghton Mifflin, 2006). He is the author of articles which have appeared in Chamber Music America, Musical America and Keynote. Recipient of Honorary Doctorates from the University of South Florida and Harpur College, Arnold Steinhardt has also received an award for distinguished cultural service from the City of New York presented by Mayor Koch. He was inducted into the American Academy of Arts and Sciences in 2010. Mr. Steinhardt's recordings include Franz Schubert's complete works for violin and piano with Seymour Lipkin on Newport Classic, American Journey on Naxos Records with his brother Victor Steinhardt, featuring a variety of seldom heard American music and three new works written for him, two CDs on Sheffield Lab with pianist Lincoln Mayorga – Strauss and Dvořák and Romantic Music for violin and Piano which he recorded "direct-to-disc"; and a Town Hall recording of unaccompanied Bach works.
Arnold Steinhardt plays a Lorenzo Storioni violin from Cremona, Italy, late 18th century.
Watch Video of
the 2012 Symposium
Click here
Download the Brochure
CME
provided by The University of New Mexico School of Medicine, Office of Continuing Medical Education, accredited by the Accreditation Council for Continuing Medical Education.